Sampson can't read the alphabet but he is trained as a conservation canine to locate the scat of endangered species by smell. Dogs have a remarkable ability to detect specific scents and Sampson's nose helps the Center of Conservation Biology at University of Washington to identify wildlife scat that can then be tested to determine an animal's genetics, sex, stress hormone levels and toxic loads as indicators of overall health.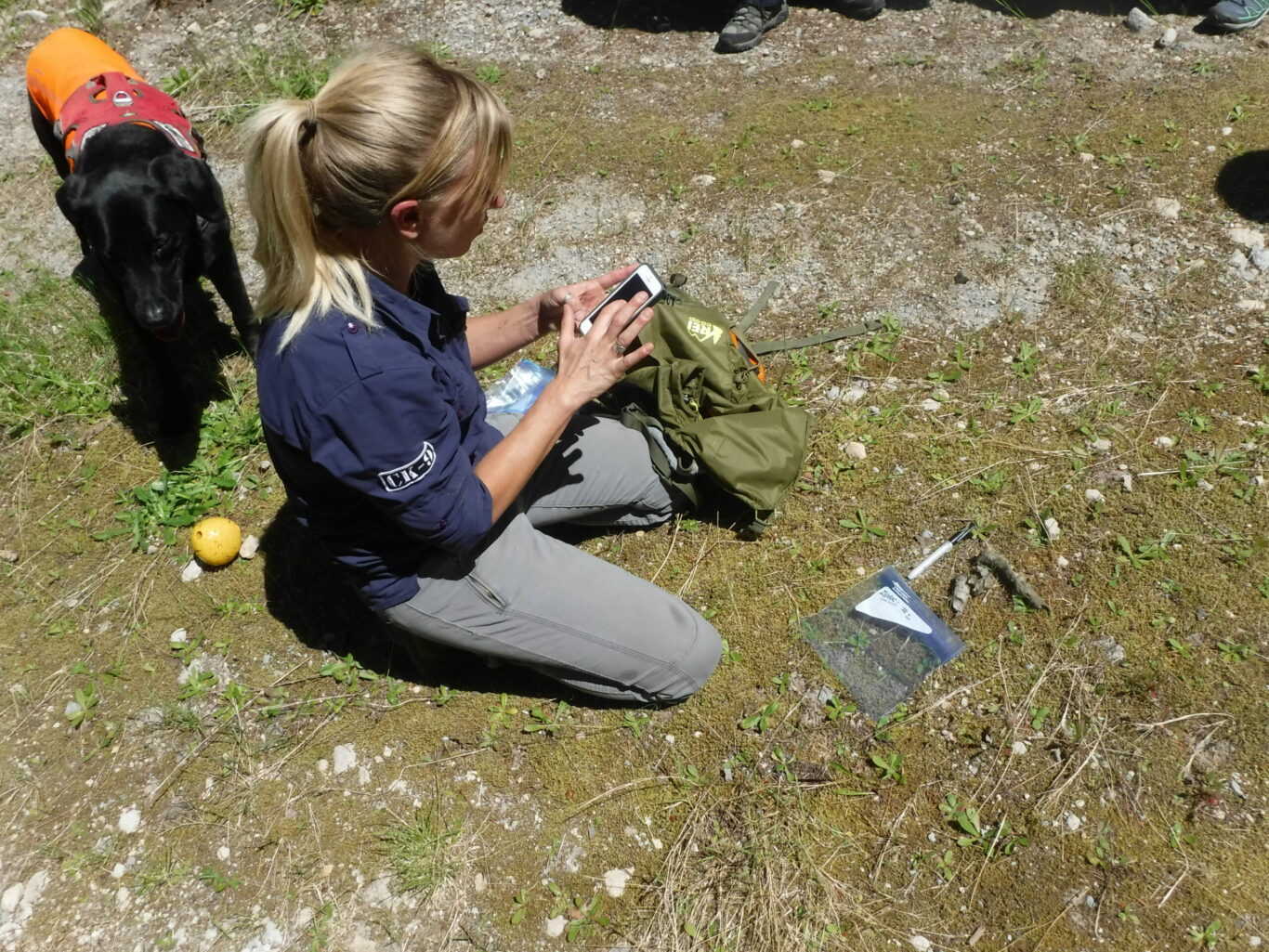 Sampson is a 13 year old black lab whose obsession for chasing balls made him a challenging house dog and an amazing conservation canine. His human sidekick, Julianne, shows him which species of scat to locate and then he's off with his tail wagging. Julianne watches Sampson closely, factoring in landscape features and the wind and when Sampson stops at a scat she steps in to take a look. If it's on target she collects the sample and rewards Sampson with his cherished ball. They spend days and weeks on the road gathering data with far more efficiency as a team than either could do alone.
Sampson's CK-9 mates include Max who can detect the fresh scat of Orca whales by boat!
Thanks to Columbia Land Trust for organizing a field trip on Mt. St. Helen's with my conservation heroes Sampson and Julianne!