"Winter is coming!" cries a young boy as the moon slowly eclipses the sun. A warm summer morning in central Oregon turns to downright chilly as dusk sweeps across the land. I watch as a line of fire ants scurry onward seemingly unperturbed. At 10:18 AM totality is marked by a small group of humans shouting: "Stars! I see Venus! I see Sirius!" Coyotes in the canyon below join in with howls. For a full minute,  the plasma of the sun radiates in an uneven diamond shape around the black disc of the moon. I choke up with tears, in utter awe of the beauty and power of our solar system's star. A burst of light serves as both a promise of the sun's return and a public service announcement to all humans to don their eclipse glasses post-totality. I feel jittery yet still, like I had drunk far too much caffeine beneath a lake, and am utterly grateful to live as a tiny ant human on this planet.
"A million moons" whispers an 8 year old boy crouched over the crescent shadows on fine desert dust. Barring mathematics, intuition and years of tracking the sun, moon and earth's arcs to predict such an event, I am delighted to learn that to predict an eclipse one could read the crescent-shaped shadows on the ground at 90% totality. If I see crescent shaped shadows, I'll know to get ready to shield a baby's eyes and get comfortable should I ever find myself in an apoceclipse.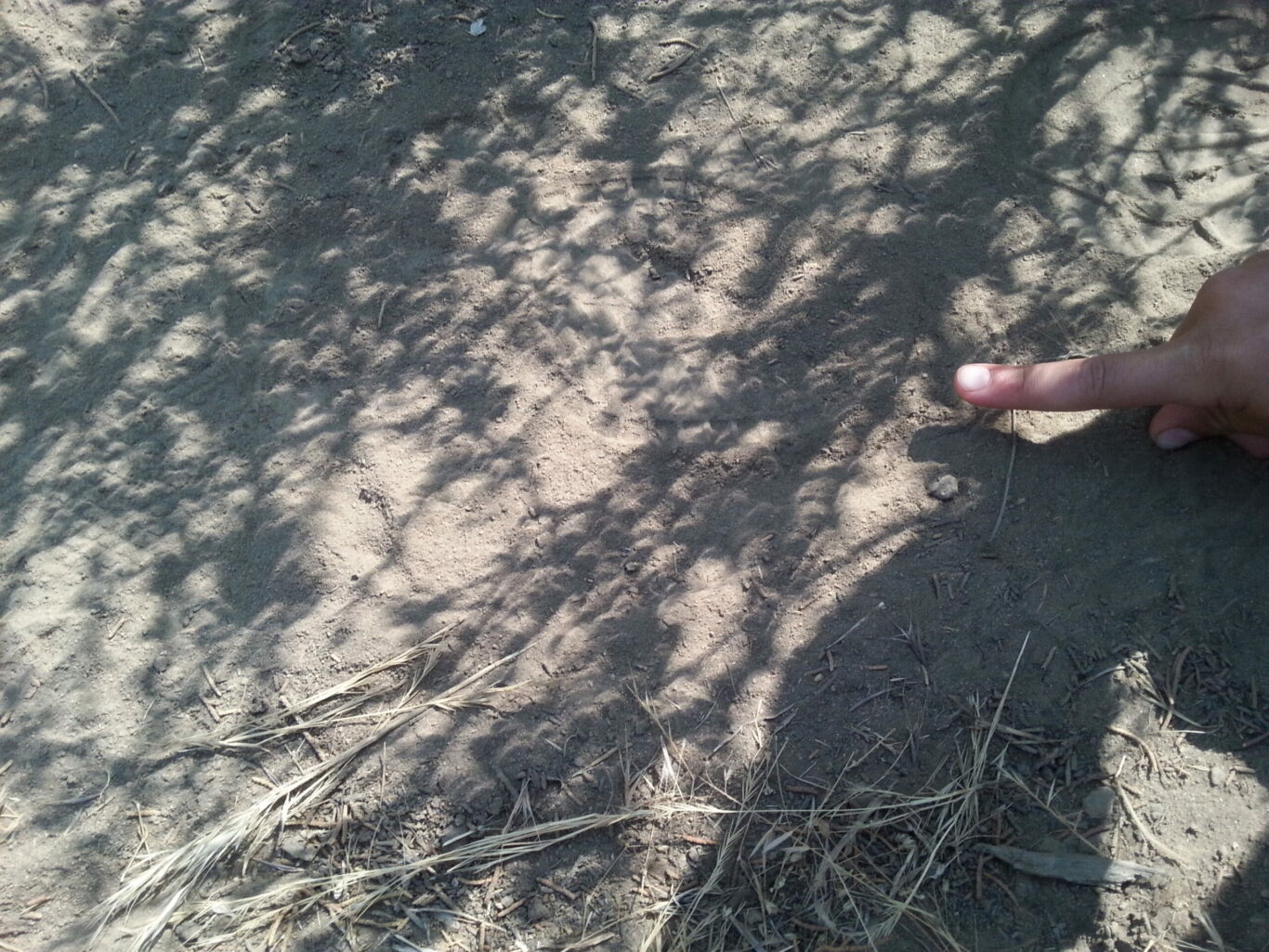 A human being is a part of the whole, called by us "Universe", a part limited in time and space. He experiences himself, his thoughts and feelings as something separated from the rest — a kind of optical delusion of his consciousness. The striving to free oneself from this delusion is the one issue of true religion. Not to nourish the delusion but to try to overcome it is the way to reach the attainable measure of peace of mind.
– Albert Einstein, February 12, 1950