Get to know the plants in your yard, local park or forest. Plants are a great place to start as they rarely move, and serve as food and shelter for all the animals.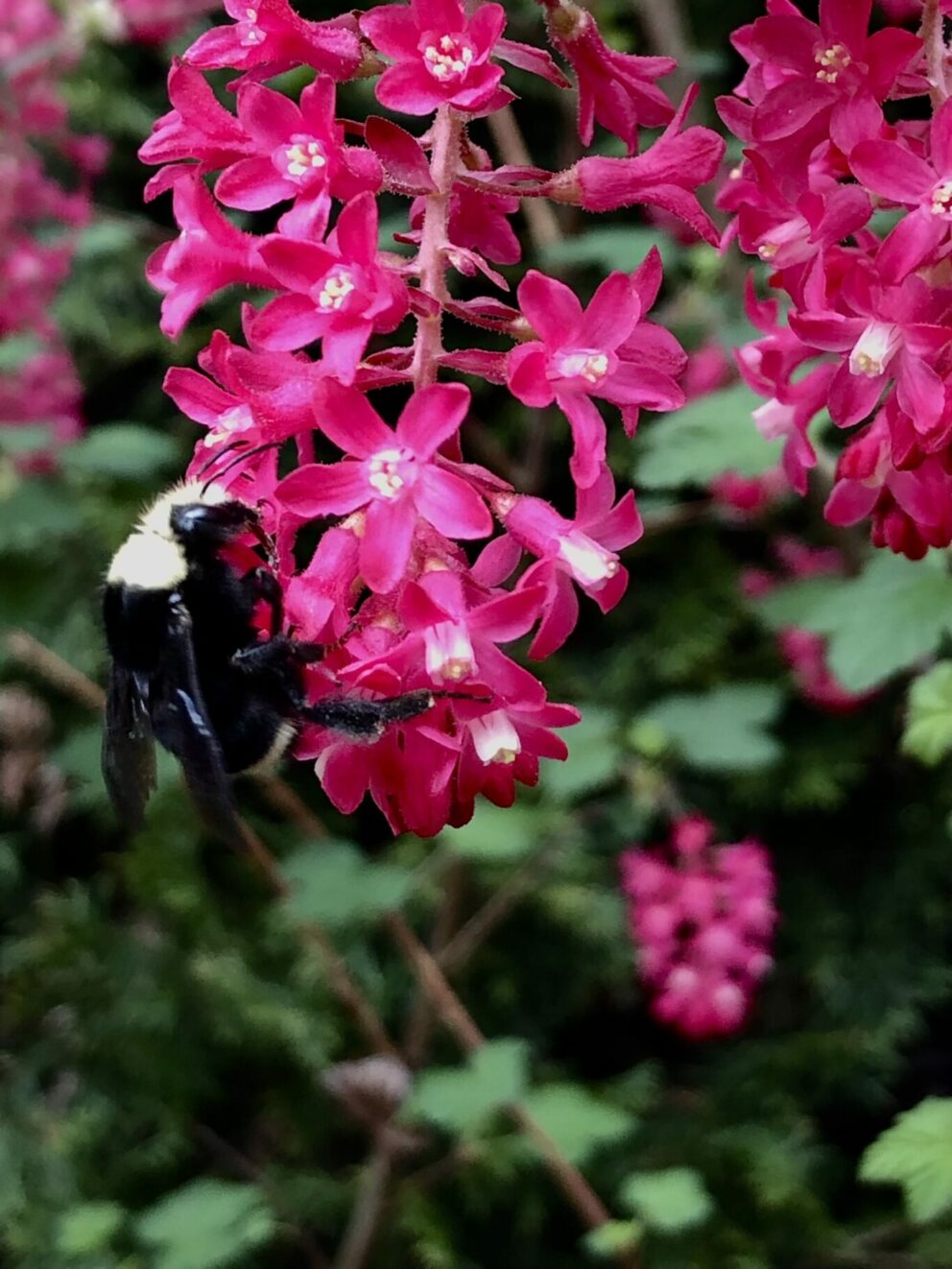 Just like getting to know a person or a pet, getting to know a place takes time. It starts with a first impression, followed by some chit-chat of weather conditions, and then an introduction to the names of surrounding plants, bees or birds. Next comes a short story of that creature's talents, unique traits and other species you may know in common. After meeting a plant about 3-7 times a pattern recognition develops and the name starts to stick. Each time you see that plant or meet another member of the family, the connection is strengthened. What at first may have appeared to be just a huge wall of green plants in your yard or forest, slowly becomes distinguishable as unique plants.
Getting to know unique plants is helpful as it's best to give some plants like poison oak their space. Ponderosa pine on the other hand is best known up close by smell, and thimbleberry has a soft leaf and delicious berries. Getting to know and notice unique aspects of local flora and fauna can lead to a feeling of ease and safety, and opens up joyful connections over time that become not unlike old friends.
Getting to know you, getting to feel free and easy – Lyrics by Oscar II Hammerstein & Richard Rodgers
WORKSHOP DETAILS
Objectives: Learn to identify native plants of the Pacific Northwest and/or in your yard. This course is aimed at beginners or people new to the Pacific Northwest.
Available by Request: Book a group plant tour or an individual yard consultation.
Location: Hybrid – Online with field trips in Western Oregon & SW Washington. Contact Rae to book a custom experience at a place near you for your group.
Ability: Most places require walking on uneven ground. Walks can be tailored to meet accessibility needs with advanced notice. Online introduction sessions available to amplify a field trip experience.
Duration: Generally 1-2 hours
Price: $25/person, varies by group size and location
Community agreements: Kindergarten rules apply in shared spaces. Please bring your whole self – giggles, tears and all – but you will be dismissed or sent to quiet time if the potential for harm to others arises. We value restorative practices including relationship, respect, responsibility, repair, and reintegration for both our human and plant communities. Reading Nature proudly welcomes marginalized parts of ourselves including LBGTQIA+, neurodivergent and BIPOC identities.